Sellers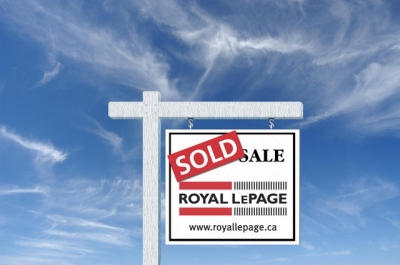 I provide a variety of services. I develop a marketing plan, offer recommendations and advice to make your home more attractive and "saleable," and act on your behalf from start to finish to ensure your interests are protected.
Selling your home is not a simple procedure. It involves large sums of money, stringent legal requirements and the potential for costly mistakes. I am committed to spending the time it takes to help you sell your home in the least amount of time and for the best possible price.
Below are just some of the things I will do for you as your listing agent...
Appraise your home based on recent comparables in your area. I will then sit down with you and review all of the comparables and how I came to the suggested list price of your home.
I will list your home on 3 Real Estate Boards... over 10,000 Realtors® and their Buyers will see your listing!
I will personally go through each room in your home and give you suggestions on what needs to be done to de-clutter & to prepare it for listing as well as help you in staging your home to make it "show" ready. (this helps in getting you TOP dollar for your home!)
Hire a professional photographer as well as have a virtual tour done on your home. (I make sure this is all done prior to the home being put on MLS® so that the pictures and tour are there when the public see it on MLS®)
Prepare all necessary papers describing the property for advertising, pamphlets, MLS®, feature sheets,open houses, etc.
List the property for sale to the public (on MLS®) in addition to other websites including Royal LePage as well as on my own websites. (as well as on Kijiji, Facebook and other social media)
Place a "For Sale" sign on your property indicating how to contact myself and my office.
Advertise your property in multiple local papers.
In some cases, hold an agent and public open houses to show your property. (this is at your request)
Be the contact person available to answer all questions about your property (from the public and other Realtors®) and I'll schedule all appointments. (if buyer does not have an Realtor® I will show them your home)
Review all documents when an offer is received to ensure it is in your best interest.
Smoothly guide you through the closing and moving process.
The comments contained on this site are for information purposes only and do not constitute legal advice.